Young Lee Steel Strapping Co., Ltd., founded in 1976 to sell soft packing materials and related machinery, started to provide strapping bands and steel products in 1980. Since then, the company has been engaged in the field as a well-recognized supplier in the line in Taiwan.

The company's wide-ranging product lines include steel strapping bands, blue-annealed, galvanized and paint-coated steel bands, steel buckles, strapping tools, cold and hot-rolled steel plates and coils, galvanized steel plates and coils, steel furniture tubes, bathroom hardware, grills and displays.

The firm is also noted for its excellent distribution capability, enabling the company to become M.J. Maillis Group's Asian distributor for years and to properly provide one-stop procurement services to foreign customers seeking to source hardware products from Taiwan and mainland China.

With increasing recognition among international professional buyers, the company has gradually stepped into the global market for steel and related products, and welcomes joint development of steel products with overseas partners.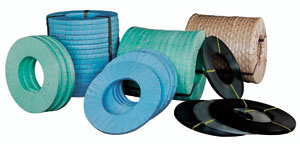 Young Lee Steel Strapping Co., Ltd.
No. 65, Lane 540, Yungfang Rd., Tungfang Li, Changhua City, Taiwan
Tel: 886-4-763-8998
Fax: 886-4-763-8991
Email: yly.j66@msa.hinet.net
Website: www.asiastrapping.com